Why Choose Noel Fay Fitted Furniture?
The core of Noel Fay Fitted Furniture Limited is our range of quality kitchens designed to each customer's specifications. Our new showrooms display a variety of complete kitchens which customers can choose from.
Based on our extensive experience in designing, fitting and building kitchens, we are always pleased to advise customers based on individual requirements.
Since 1977, Noel Fay Fitted Furniture has supplied one-stop-shop custom-designed kitchens to customers throughout Ireland, from cabinets and units through to counter tops, sinks and appliances.
A walk around our showroom will show you that we can manufacture beyond the standard sizes and ranges. Our furniture is designed for your requirements with a lifetime of use in mind.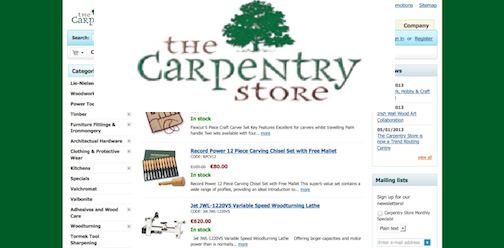 Through our sister company The Carpentry Store we also offer a wide range of tools, machinery and cut to size timber.
'The kitchen is absolutely fabulous; your professionalism shines through it. It's all I dreamed of and more.'

'…unfailing patience, helpfulness and good humour.'
'…a wonderful job…the units are absolutely fabulous.'
'…after-sales service could not be better.'
'…excellent service…what a difference all the little things make…'

A. & D. Morris,

Customers